RESE 2018 Interview: Nyree Ewings
Check out other RESE interviews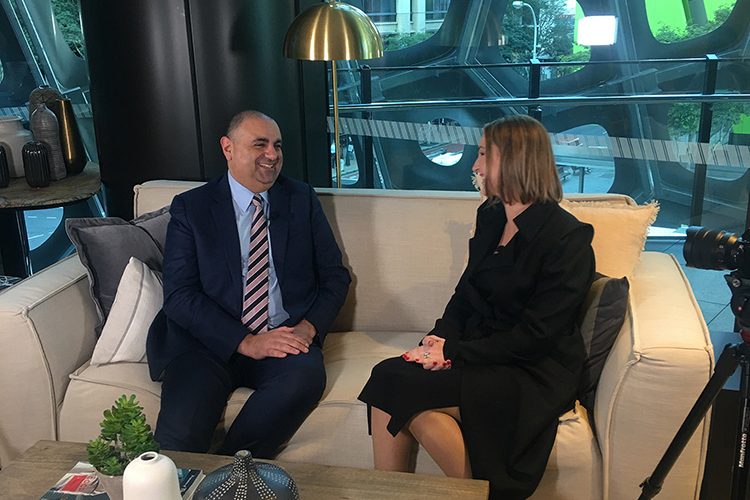 Check out other RESE interviewsTranscript Interviewer: Appreciate you speaking at Rese today! Matt Lahood: Pleasure! Interviewer: It means a lot. Matt Lahood: Thank you! Interviewer: I know a lot of people have been forward to you all day and are stoked about you...
Transcript
Interviewer: Thanks for talking to Rese today!
Nyree Ewings: Thank you!
Interviewer: It was really good to see you up there. I wanted to get a few takeaways from you and what you're doing at the moment. So what do you have as inspiration?
Nyree Ewings: I think probably a lot of the other agents that are in the market, I think they're inspirational for the wrong or right reason. Whether it's positive or negative. But I think that you can learn a lot from the people that are around you and their behaviors as well, so not just the top agents, but other people in your core market as well.
Interviewer: Sure! That's really good to hear that when you're looking around, everyone around you, it makes you so you want to strive to be like who you choose.
Nyree Ewings: You get to choose if you want to stand around the watercooler and gossip about everything that's happening or just shut the door and keep going.
Interviewer: Sure! And also you said earlier today when you were up on stage you said you wanted to do 130 sales next year. What's inspired you to do that?
Nyree Ewings: Yeah, I think probably just setting the financial targets was first I wanted to write 1.5 when I close the financial year at $181m. This one. And that was 84 deals so I wanna increase the number of deals increased the commission but then on that following year, do the same number of deals and increase the average sales price too.
Interviewer: Excellent! That's a huge goal! I look forward seeing you achieve it!
Nyree Ewings: Thank you!
Interviewer: So what do you think are the three most common attributes for a successful agent?
Nyree Ewings: I think knowledge, I always think that's absolute key no matter what. If you try to converse a buyer or seller, everyone wants to talk about something down the road or around the corner of where there are. It happened 6 weeks ago but in probably in fact happened a few years ago but it felt like 6 weeks to them. So that stock knowledge will always be great. Number two I think would be consistency and I touched on that a little bit early today. Always be consistent about not just results, cause that's hard to just say to someone that – it's about who you are and how you market your properties.
Interviewer: Yeah, sure! And the third one?
Nyree Ewings: I don't know. Being a good person, be authentic and genuine. It's a skill that you can't be taught you either are or you're not. Even everything else about sales and relationship a bit more – and every other skillset used is teachable, being genuine and sincere and actually giving a hell about the outcome.
Interviewer: I've been in this day and age, people don't want to deal with people that aren't authentic and don't care. I think those days are gone, people don't want to deal with those people anymore, they want to deal with real human beings that actually care about the outcome.
Nyree Ewings: It's got nothing to do with it.
Interviewer: Yeah, exactly! Well cool! Thank you very much for chatting with me today!
Nyree Ewings: You're welcome!
Interviewer: I really appreciate it!
Nyree Ewings: Thanks for the opportunity!